Finally the Godsworn Hunt of Warhammer Underworlds are finished. Painting bases is not something that excites me and in this particular case it took me a long time to gather the strength to finish them. I am not a big fan of including pre-decorated bases but I have to admin they are pretty cool.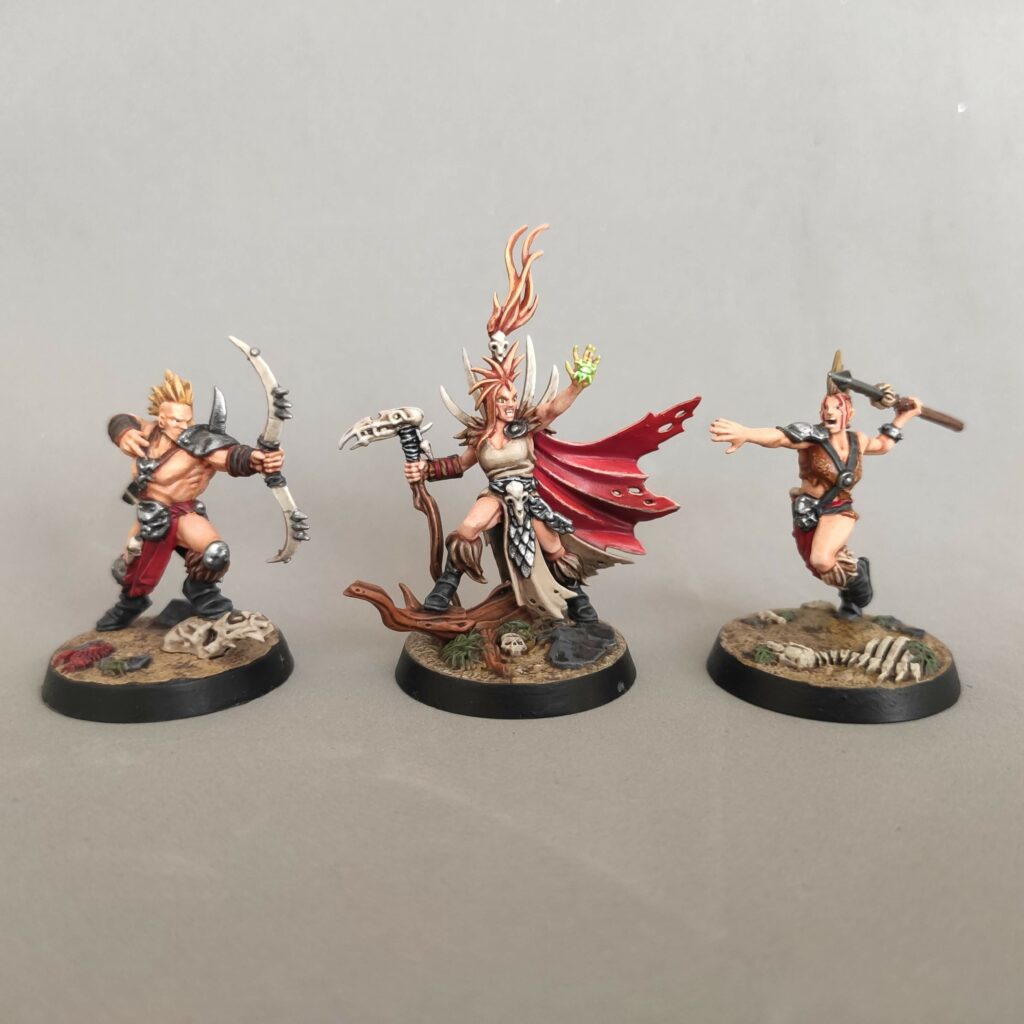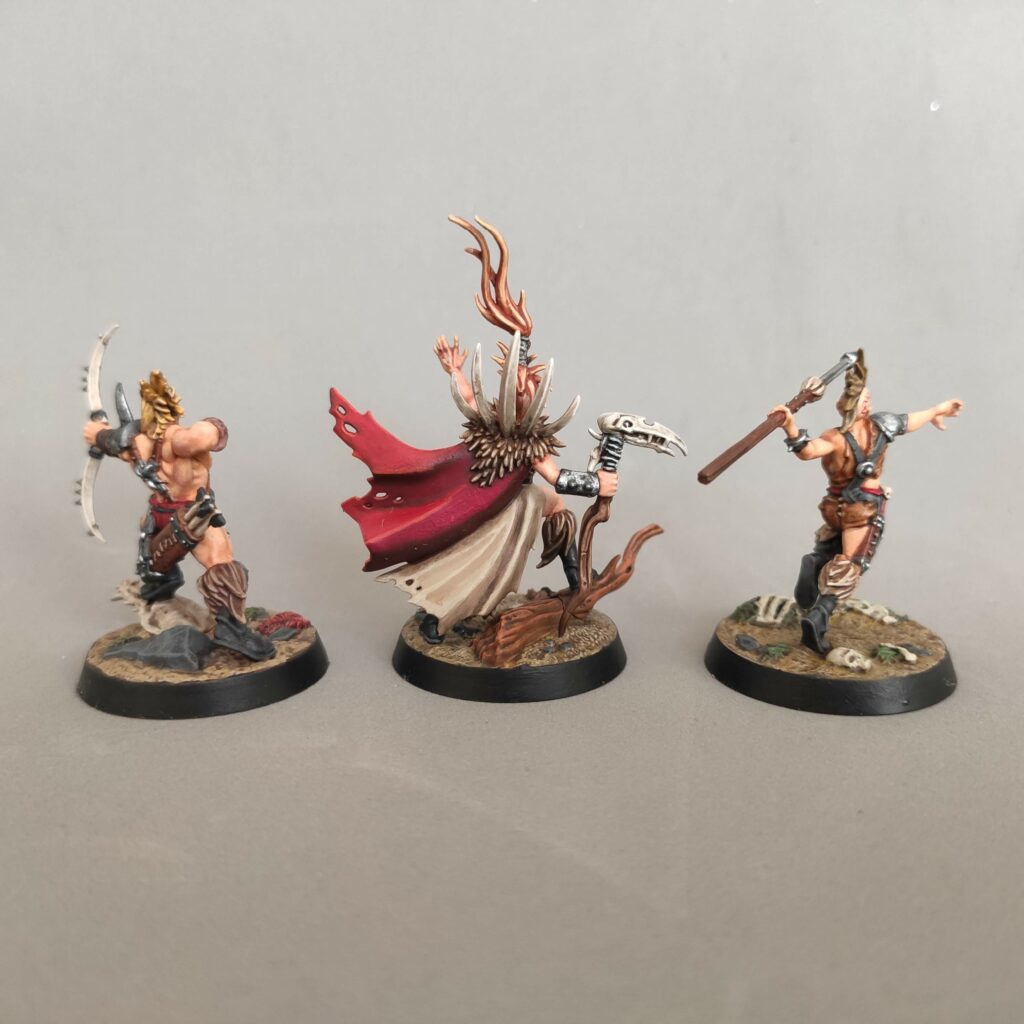 For the price of the box, official price is 25€ , it is not a bad option to start with a band of barbarians for any game. Each miniature would cost 5€ and for that price the quality si quite good.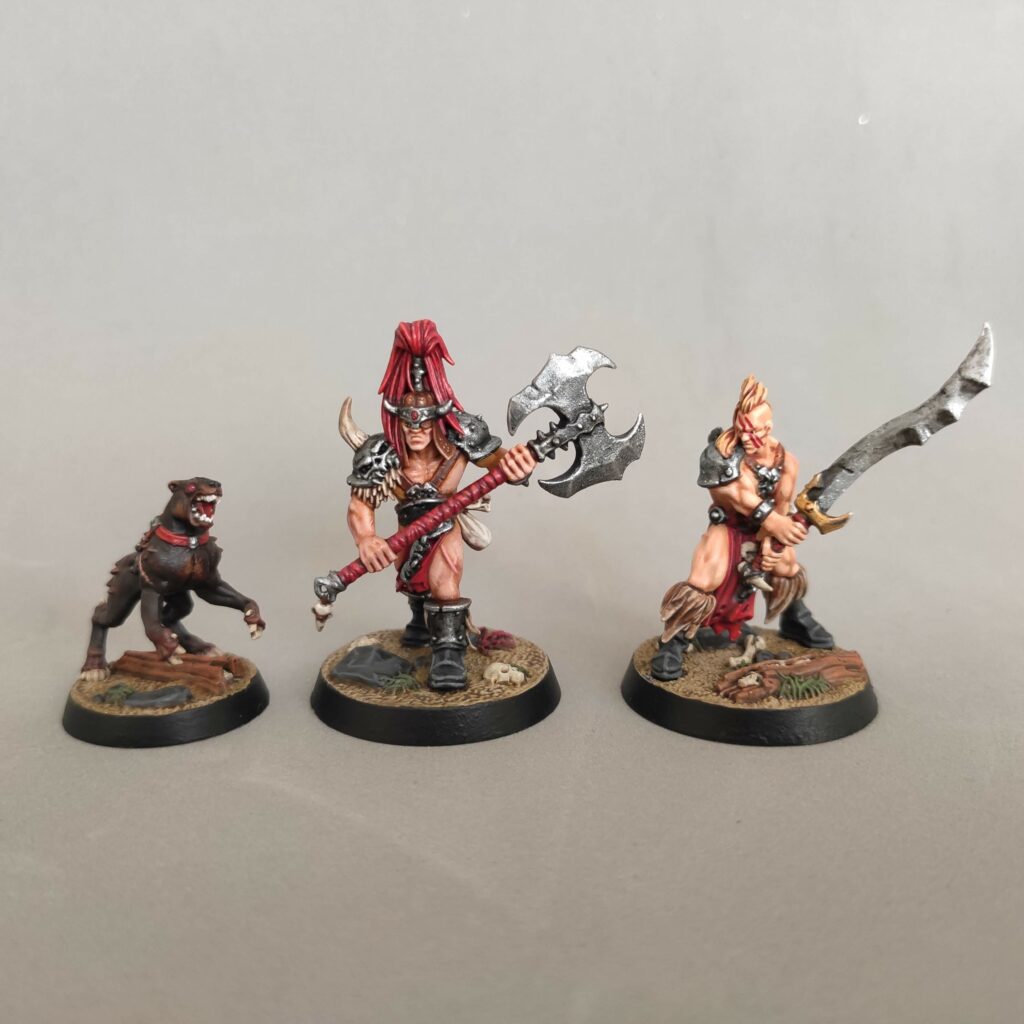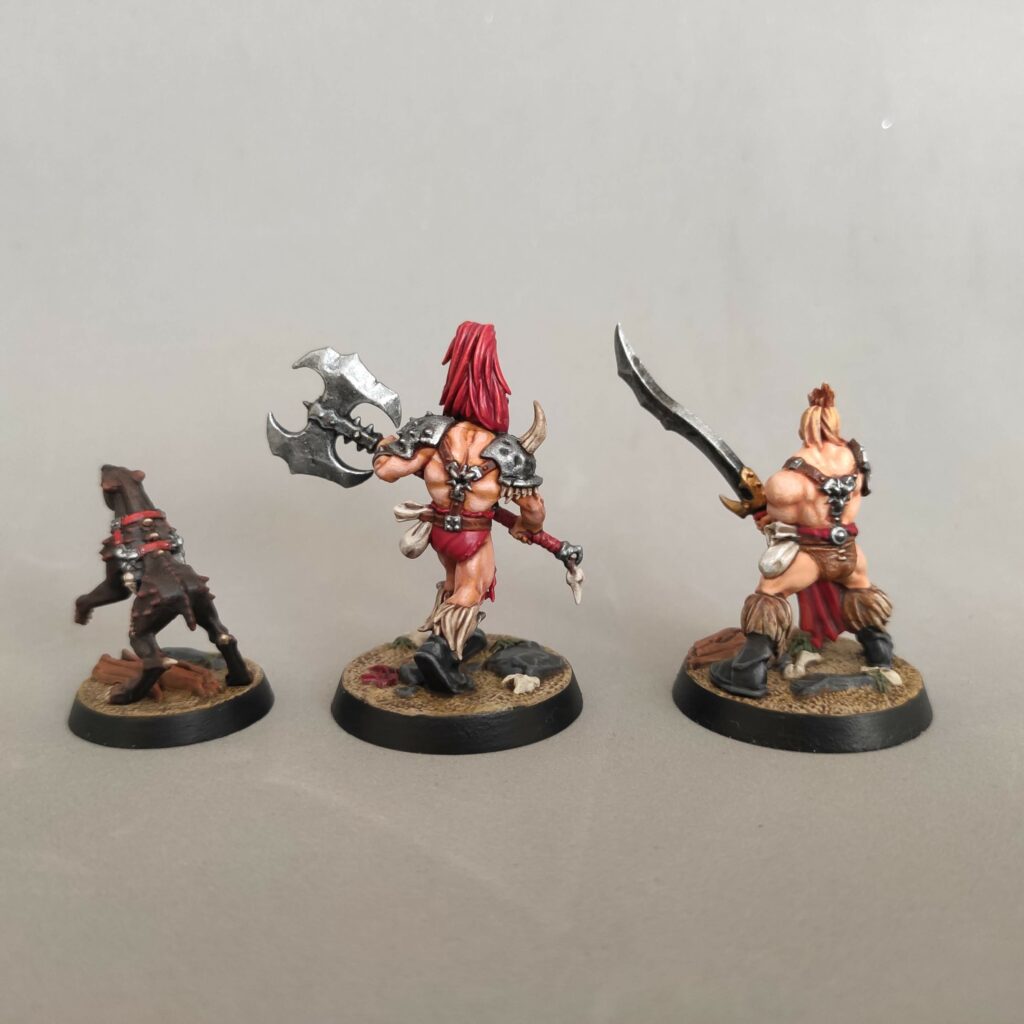 For the painting I have decided to follow (more or less) the official scheme. And although I have not painted any of the characters with dark or black skin I have to say that if I paint them again I would surely paint them all as if they were black since I think the minis would look great painted as if they were an African tribe.
Regarding the size and that fashion that seems to make the minis bigger and bigger. They fit quite well into what would be the classic 28mm scale. Here you can see some photos comparing with a classic Imperial Great Sword from the 90s and a Fireforge mini from the Forgotten World collection.