For a long time I was wondering to get the box of Northen Warriors from Fireforge Games. 10 quality miniatures that can be ensambled in a lot of diferent ways from 20€ looks like a really cool box for a human warband beginning for skirmish games.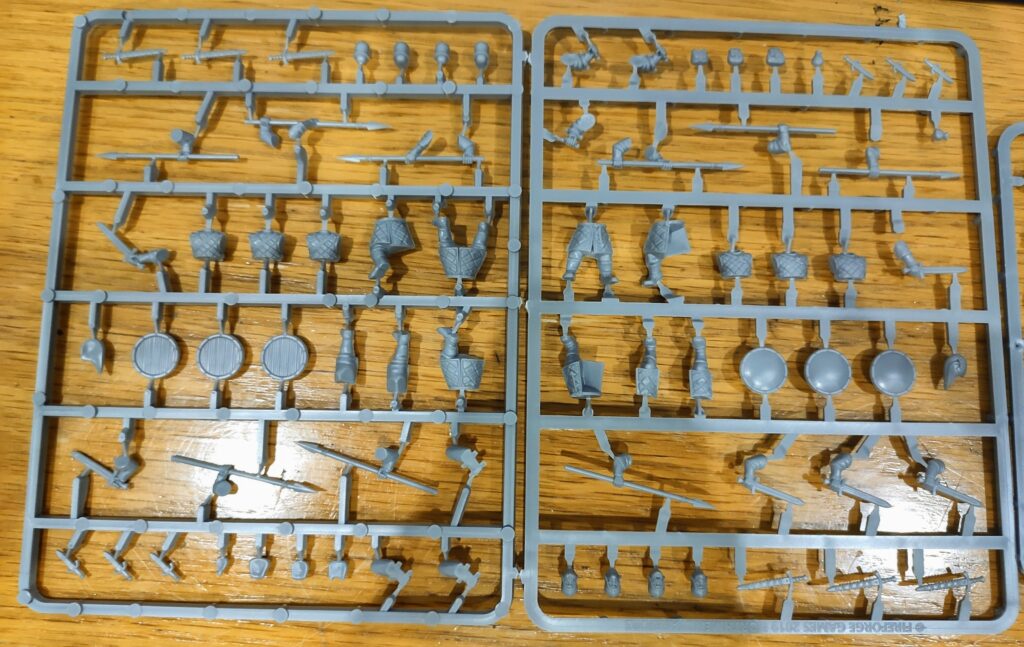 For each miniature we can choose the legs, the trunk, the two arms and the head. They can be armed with spears, swords and shields. And there are some bags and daggers like accessories. Also there is included the parts for a leader, a standard bearer and a musician.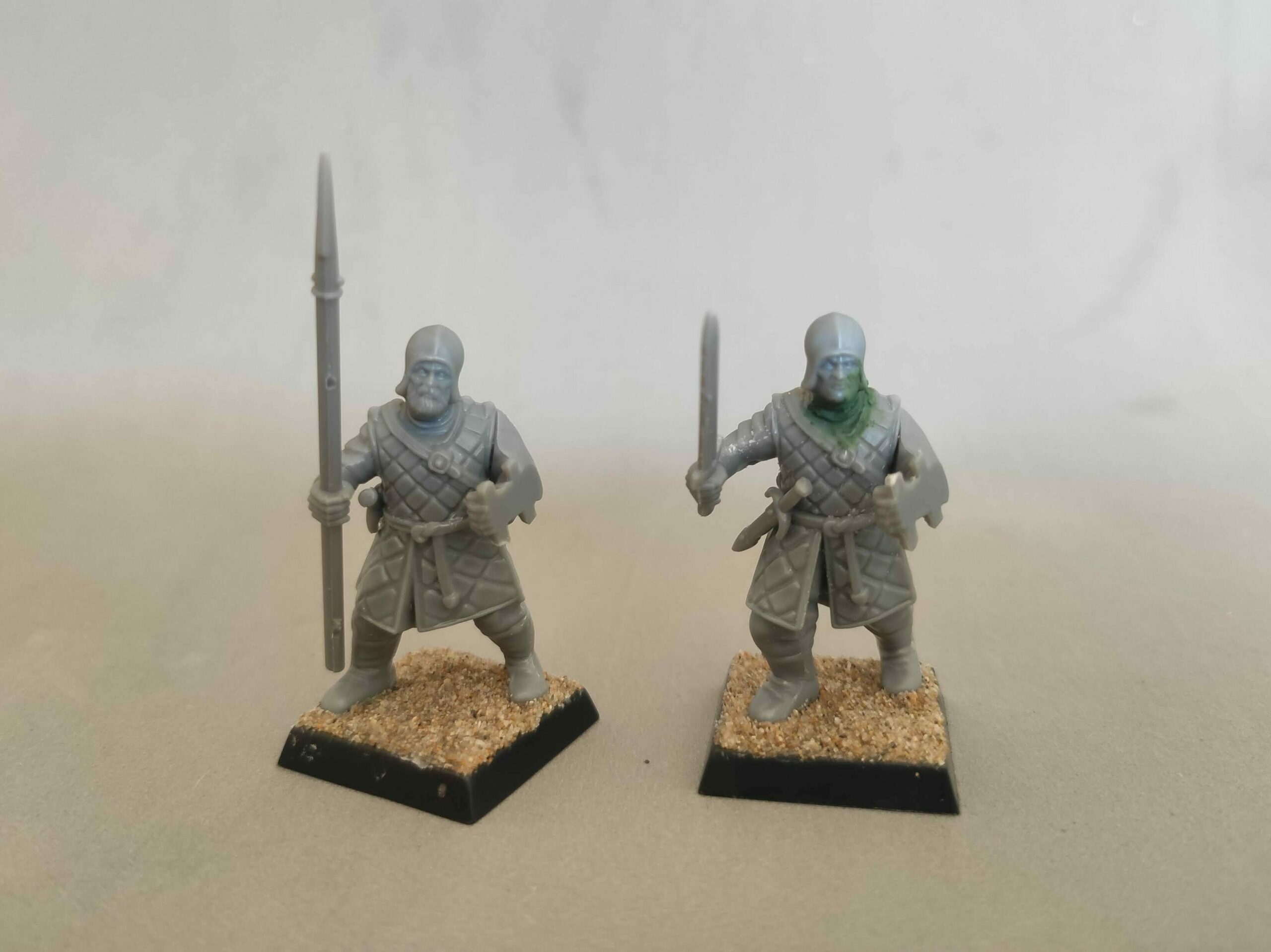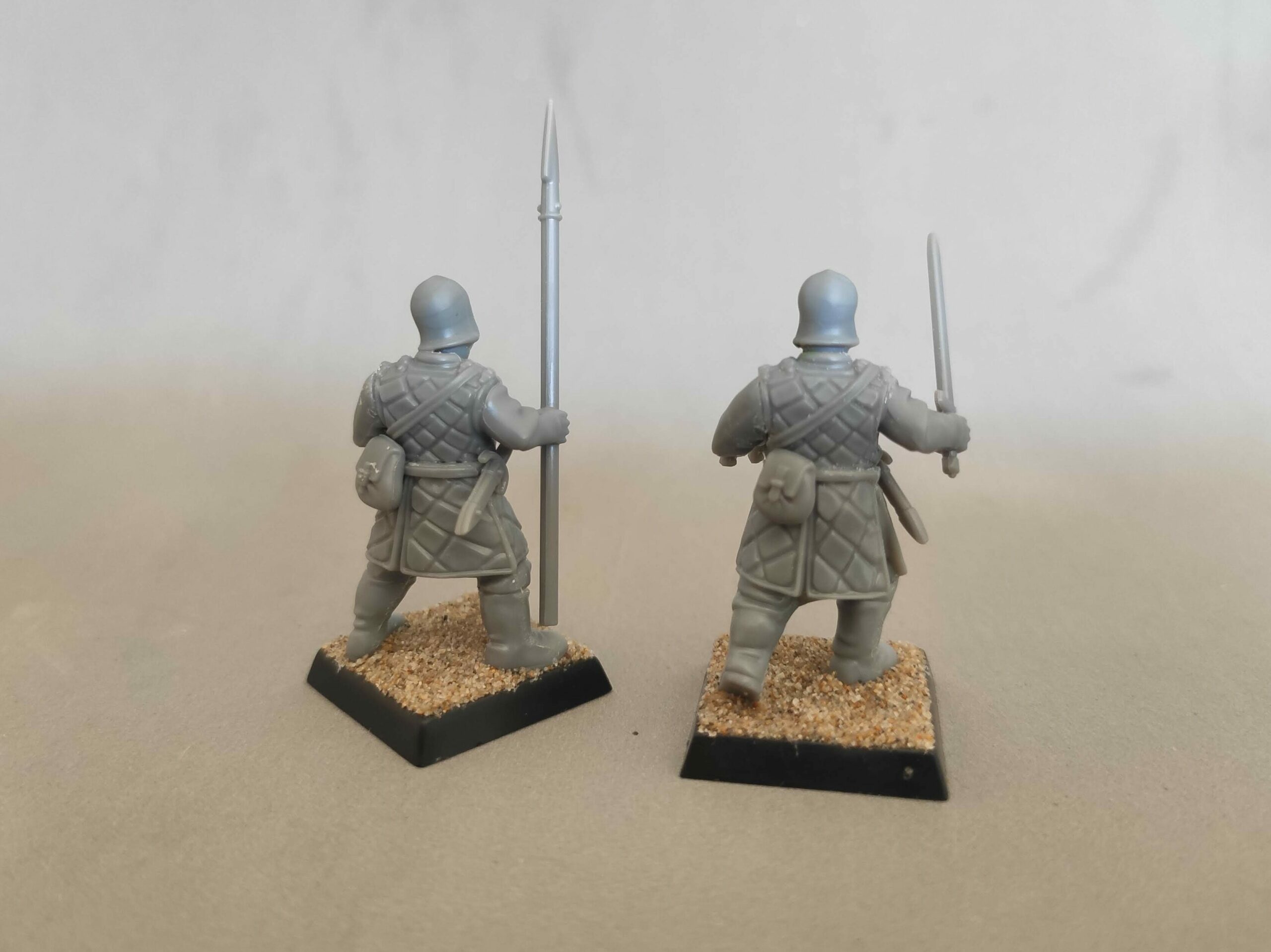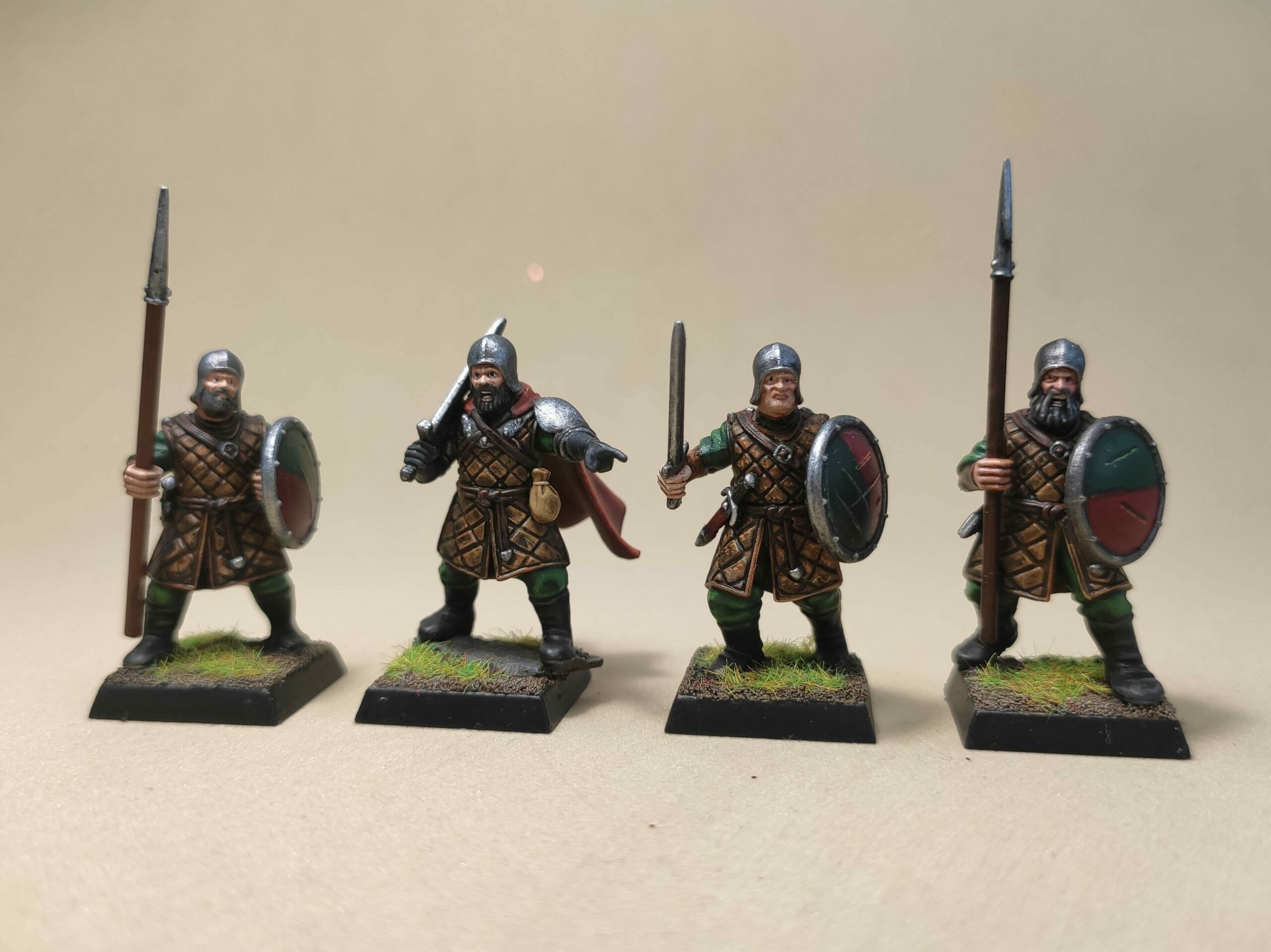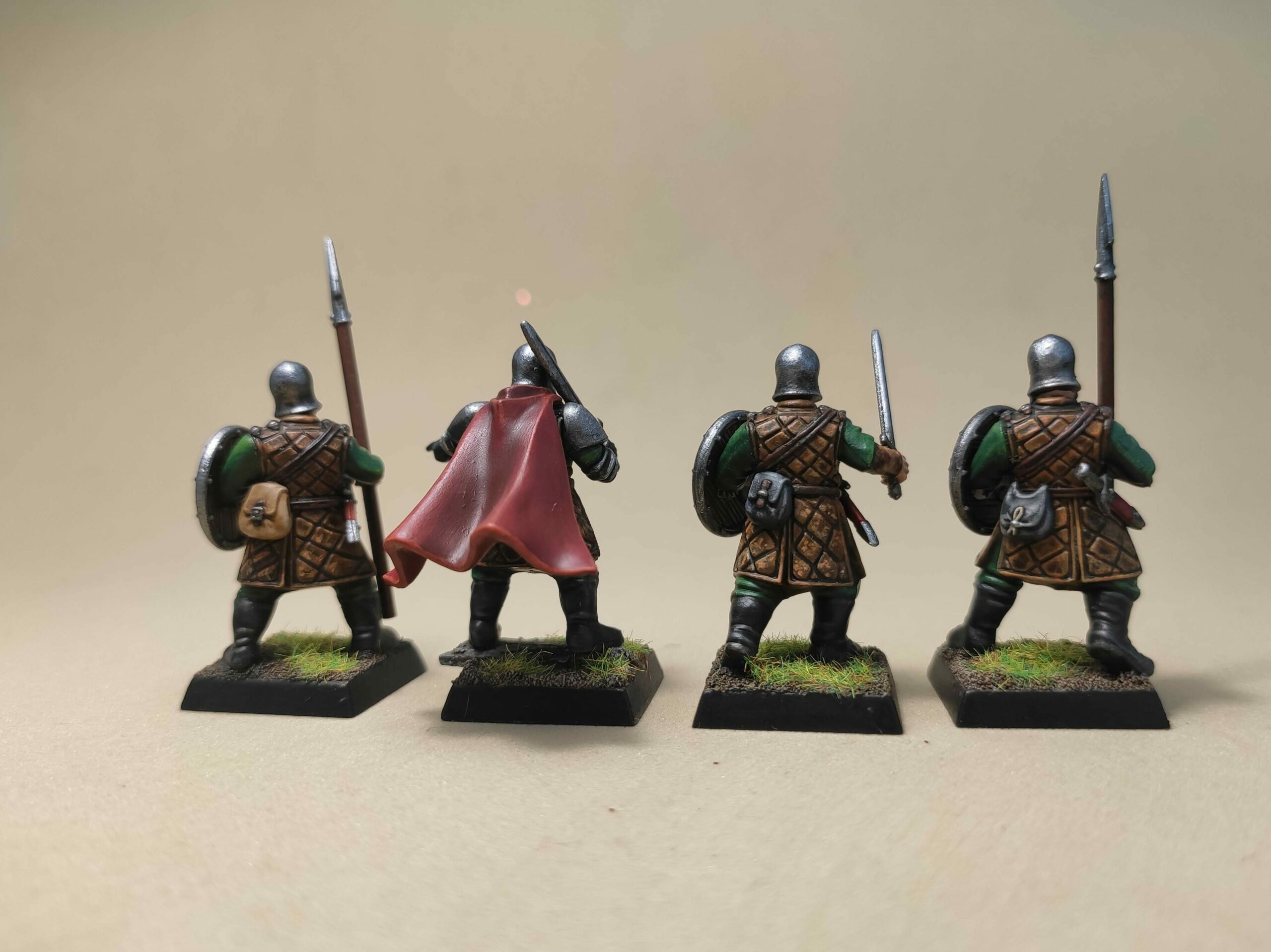 The miniatures are simple but the quality is quite good and the possibility of assemble them in different ways make that box a good chance to start a band.
The true is that they fit perfect with the classic Warhammer miniatures and joining them is a good start for a cool warband